Celebrating Denny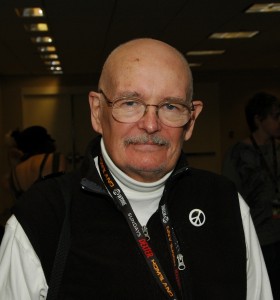 When Denny entered the comics field, intending to stay for a year or two en route to other writing forms, the idea of being celebrated as a comics writer by the public on any level was absurd. Stan had barely begun his promotion of Marvel as a brand (the fabled Merry Marvel Marching Society was only a year old), and the explosion of comics into the larger pop culture that would happen with the BATMAN television series was months away. As his son Larry O'Neil pointed out, his father would never have dreamed at that time of the recognition and success he achieved in the field, something that was still true as I sat across the card table from Denny Friday nights in the mid-1970s. By then we knew comics could be art, and could make a difference in raising consciousness of social issues, but I think all of us who gathered around that poker table have been surprised and gratified to see the world come to agree with us.
On a lovely Saturday evening at the Garner Arts Center, a funky old factory converted into a gallery and events space in Rockland County, a bit north of the old WIZARD offices. Garner was giving Denny O'Neil (a Rockland resident for some years now) a lifetime achievement award, and Nyack proclaimed it 'Denny O'Neil Day.'
Attendees included Dan DiDio (DC generously sponsored the event), Michael Uslan, Larry Hama, Jack C. Harris and Danny Fingeroth, with former O'Neil sidekick Jordan Gorfinkel quietly in the audience. Lots of nice chatting with old friends at the reception, good words from all about Denny's massive contribution to comics, and delightful to watch as Denny's son Larry showed up to his father's surprise to present the award.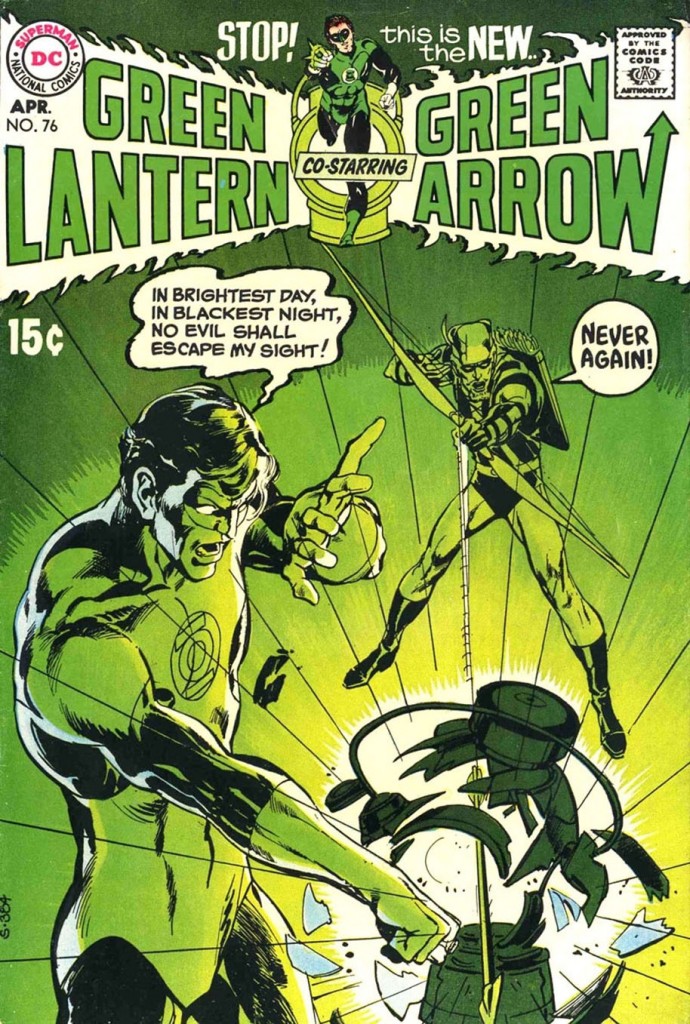 But I think I had the big treat, getting to moderate and grill Denny on the makeshift stage, we talked about whether his the work was art or craft, and he gave a thoughtful answer about his need to approach his writing from its professional goals, without waiting for inspiration. Not a head-on denial of whether it was art, but a clear emphasis on striving for craft.
Denny credited Stan Lee and Julie Schwartz as the most important influences on his comics career, describing Stan as the most important comics writer, and talking about Julie's then-revolutionary approach to modernizing characters in a way that has since permeated many media.
We touched on technical aspects of Denny's writing (the shortest yet among the most effective art directions done by a comics writer, and his amazement at the opposite approach taken by Alan Moore and the epistolary approach used by Neil Gaiman in communicating with artists). With blow-ups of the covers of his work all over the towering room, key issues like BATMAN #237 and GREEN LANTERN/GREEN ARROW #76 were hailed, and his long-ago CHILDREN OF TOMORROW and WANDARR work for Charlton wee fondly recalled. Denny talked about his first Marvel work on MILLIE THE MODEL as being ideal, because it gave him a freedom to fail as he learned the form and Stan's voice. Denny was kind enough to say that THE QUESTION series resulted from a conversation he and I had coming back from a dinner, when I encourage him to write something that pushed the envelope again, without worrying about whether it made money, and to leave those concerns to me.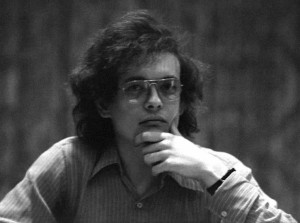 Without a doubt, the most singular creative difference in Denny's work was his role in bringing what was then called relevance, but now might be described as social justice issues, into mainstream comics in the late '60s and early '70s. Denny spoke about his focus on raising issues, yet not suggesting answers in the work. He was particularly proud of the work on themes of ecology, and the fact that there was now a widespread acceptance of the importance of the subject (climate changes deniers aside, he pointed out).
L'chaim, Denny! Writer, editor, teacher. Here's to celebrating your impactful work, with Marifran and Larry by your side, and with the honors you so richly deserve.